VW AWD Cars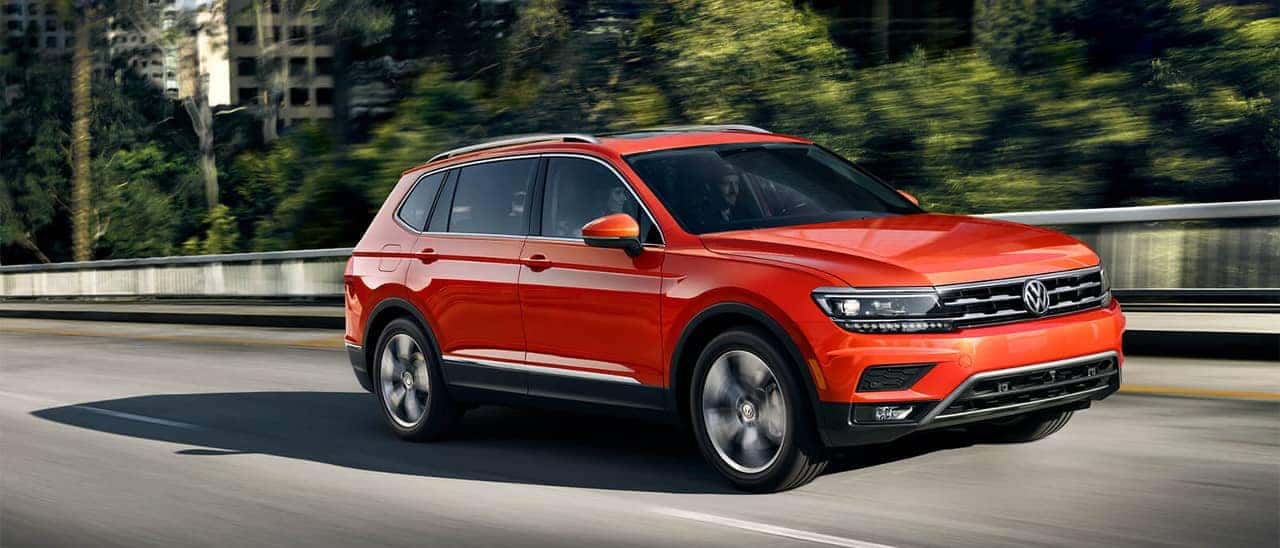 Chicago drivers know that all-wheel drive is a must-have feature when shopping for a new vehicle, so what does Volkswagen have to offer? There are five different VW AWD cars to choose, ranging from the spacious Volkswagen Tiguan to the sporty Volkswagen Golf R. Whether you want a family-friendly SUV for your Glenview travels or a fuel-efficient commuter for Evanston adventures, you'll be blown away by the performance from Volkswagen all-wheel drive vehicles. Let's explore the benefits of AWD and find your perfect car!
Benefits of AWD
Before we get into specifics, what are the benefits of AWD? All-wheel drive is a popular pick in Northern climates due to its exceptional traction. That means your car stays firmly planted to the road, even through ice and snow. Your VW AWD car accomplishes this by sending power directly to the wheel that needs it. If one wheel slips on mud or ice, the power is distributed to the other corners of the vehicle to help free your stuck tire. As you might expect, Volkswagen all-wheel drive systems are incredibly popular. Not only will this help your performance on the winter roads, but your resale value as well!
Volkswagen All-Wheel Drive Options
Now, let's dive into the VW AWD cars that you can explore at Jennings VW. These vehicles share exceptional engineering and unforgettable style, but each model has its own distinct personality.
Volkswagen Atlas: This family-friendly SUV seats seven passengers. It's comfortable, it's safe, and best of all, it's packed with high-tech standard and optional features to make the ride more fun
Volkswagen Golf Alltrack: From the highways to the dusty trails, this adventure-ready Golf comes alive in the great outdoors. This lifted wagon combines a rugged performance with luxe interior features for a truly great ride.
Volkswagen Golf R: Among the VW AWD cars, the Golf R is surely the most athletic with its turbocharged powertrain and optional launch mode for an adrenaline-pumping performance.
Volkswagen Golf Sportwagen: Combining utility with style, the Golf Sportwagen is a fuel-efficient and roomy option that's packed with technology that you would find on cars twice the price.
Volkswagen Tiguan: A midsize SUV with a sporty attitude, the Tiguan has a bold sense of style with a fantastically spacious interior. And it drives like a dream!
Test Drive VW AWD Cars Today!
Check out our new inventory to find your next car, and contact us at Jennings VW to set up a test drive!