New and upcoming 2018 VW Atlas features available Digital Cockpit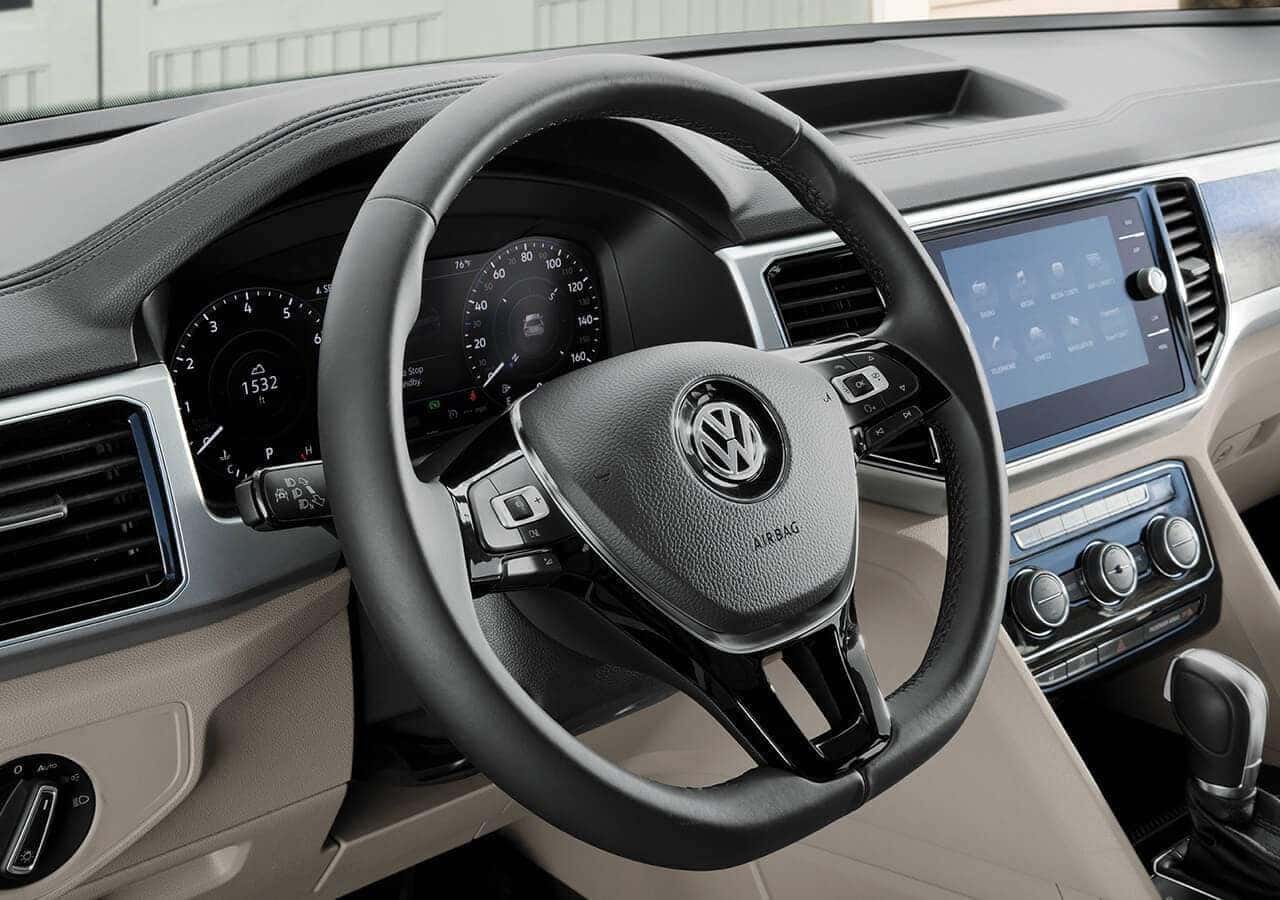 Which VW models have the Volkswagen Digital Cockpit?
This year has already been an exciting one for Volkswagen, with both the 2018 Volkswagen Tiguan and the long-wheelbase Tiguan, tentatively referred to as the Allspace, revealed for release to the U.S. market. That's two SUVs added to the lineup, both of which will be larger options than the current 2017 VW Tiguan and 2017 VW Touareg. Naturally, with interior space, engine options and design elements to discuss, it can be hard to focus on any one feature. Today, we're taking the time to do that by looking at the features and benefits of the Volkswagen Digital Cockpit and the specific models in which it will be available.
Benefits of the 12.3-inch VW Digital Cockpit
Admittedly, when it comes to screen and automaker terminology, it can be difficult to identify which feature is even being discussed. The Volkswagen Digital Cockpit is the name for the all-digital gauge cluster that will be available in select models.
This is an optional feature, for those who are skeptical can feel reassured that your standard gauge cluster will still be, well, standard. However, we think this feature has plenty of appeal because of its customization options. The standard, "classic" display will allow the gauge cluster to look just like any other, but your navigation system will be built into the Volkswagen Digital Cockpit rather than just in the infotainment system. This makes it easy to find all your navigation instructions right where you would normally look for vehicle information.
All controls for the Digital Cockpit are also located on the steering wheel, so it's easy to manipulate the display without taking your eyes off the wheel.
The following information can be found in the 1440px x 540px high-resolution display:
– Virtual speedometer and tachometer
– Adaptive cruise control and other driver assistance information
– Driver preference settings for up to three drivers
– Navigation map or directions
– Fuel economy stats
– Contact and call history information
– Driving angle, altimeter, compass and other off-road specs
Which Volkswagen models will have the VW Digital Cockpit?
The most notable model to feature the available Volkswagen Digital Cockpit is the upcoming 2018 Volkswagen Atlas, but those who are looking forward to purchasing a smaller model won't be disappointed. At this time, Volkswagen has announced the following models will have the Digital Cockpit as an option:
– 2018 Volkswagen Atlas
– 2018 Volkswagen Tiguan long-wheelbase
– 2017 Volkswagen e-Golf
It is also noteworthy that the recently flaunted Volkswagen Arteon will have this digital cockpit, though we aren't sure if the model will come to America. Still, with each newly announced model listing it as an option, it seems likely that many 2018 model year vehicles will offer it. We won't find out until release dates this fall, so stay tuned here at the Jennings Volkswagen Blog for updates.
Learn More About the 2019 VW Atlas