Which Volkswagen Vehicles Have All-Wheel Drive?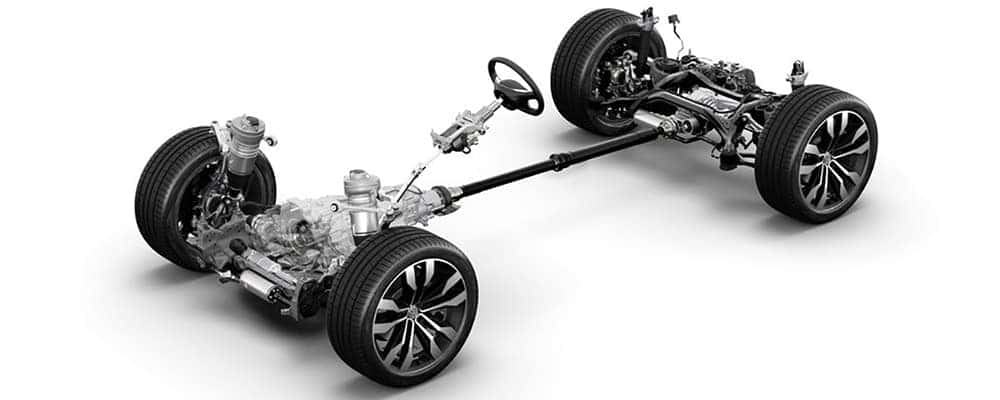 The Volkswagen 4MOTION® all-wheel drive system has been making waves across the industry for years, but which Volkswagen vehicles have all-wheel drive in 2019? Today, drivers near Chicago and Northbrook can access VW AWD in the Tiguan, the Atlas, the Golf Alltrack, the Golf SportWagen, and the Golf R.
Learn a little more about each model, find out how to get the feature in your favorite, and explore the technology that powers 4MOTION® by reading on!
Volkswagen Vehicles with 4MOTION® AWD
How to Access Volkswagen All-Wheel Drive
Volkswagen Tiguan
The Volkswagen Tiguan starts at $24,295 MSRP*, and all-wheel drive is available as an upgrade in every trim. Although a third-row seat is standard in front-wheel drive models, all-wheel drive models tend to come with two rows of seating. With that said, you can regain the third row for a small upcharge. Lastly, we'll note that 4MOTION® is standard on the high-end SEL Premium.
Volkswagen Atlas
The VW Atlas starts with a higher price tag, at $30,895 MSRP*. Front-wheel drive is standard here as well, but you can upgrade with 4MOTION® (and a V6 engine) right in the base trim. For standard AWD, you'll want to upgrade to the Premium trim.
Volkswagen Golf Alltrack
Volkswagen has included all-wheel drive as a standard feature in every 2019 Volkswagen Golf Alltrack trim level! Because this model also offers superior ground clearance, excellent handling, and a standard off-road driving mode, we'd recommend it to any adventurous driver. It starts at $26,895 MSRP*.
Volkswagen Golf SportWagen
The Volkswagen Golf SportWagen is a variant of the Golf with European-style stationwagon styling and great gas mileage, to boot! If you want all-wheel drive here, you'll have to avoid the arguably more luxurious SportWagen SE, and choose the S, for a base price of $21,895 MSRP*. For the additional cost of the AWD upgrade, you'll also receive a more powerful engine.
Volkswagen Golf R
We'd be remiss if we didn't mention the racetrack-ready Volkswagen Golf R. Although this model is actually just the most well-equipped version of the well-known Golf hatchback, it stands out with some truly invigorating performance specs. 4MOTION® AWD, which comes standard in this Golf build, certainly plays a big part.
What Makes 4MOTION® Different from Other AWD Systems?
Now that you've seen which Volkswagen vehicles have all-wheel drive, you might be wondering what makes the system so desirable! Like many other all-wheel drive systems, 4MOTION® can direct power to all four wheels when you need a boost, or when your normal front-wheel drive isn't giving you the traction that you need. However, most competing systems only start directing power to all four wheels after you've started to experience a loss of control. 4MOTION® actually uses a 90%:10% front/rear distribution to provide power to all four wheels, at all times.
Find a New Volkswagen Vehicle with 4MOTION® at Jennings Volkswagen
Ready to find out how a new Volkswagen with 4MOTION® all-wheel drive handles the roads of Chicagoland? Drive in from Niles or Evanston to take your test drive today, or contact us to learn more.
More Volkswagen Model Features
Disclaimers: