2018 Volkswagen Tiguan vs. 2018 Nissan Rogue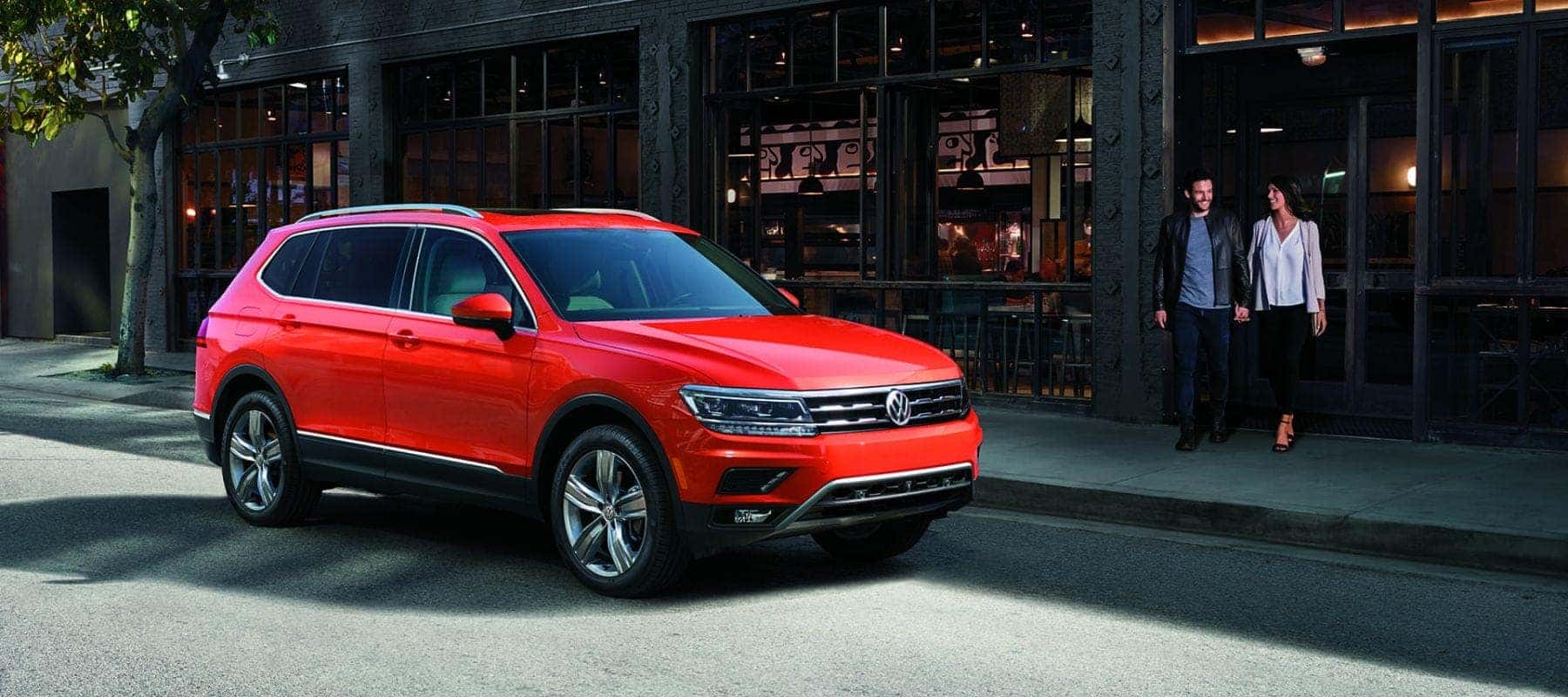 2018 Volkswagen Tiguan
---
Warranty: 6-Year/72,000 Mile Basic Warranty
Post-Collision Braking System: Standard
Rear Collision Braking: Available
Rain-Sensing Windshield Wipers: Standard
Automatic Headlamps: Standard
Heated Windshield Washer Nozzles Available
2018 Nissan Rogue
---
Warranty: 3-Year/36,000 Mile Basic Warranty
Post-Collision Braking System: None
Rear Collision Braking: None
Rain-Sensing Windshield Wipers: None
Automatic Headlamps: Extra Cost
Heated Windshield Washer Nozzles None
The compact crossover field is crowded with vehicles that offer largely the same features. Then there's the 2018 Volkswagen Tiguan . The Tiguan outshines competitors like the 2018 Nissan Rogue on the Chicago drive with features like:
Intelligent Crash Response
Touchscreen Sound System
Leatherette Seating Surfaces
Available Third-Row Seating
Protection
Not only does the Volkswagen Tiguan offer Evanston better safety equipment than the Rogue, but it protects buyers longer with a more comprehensive warranty:
2018 Volkswagen Tiguan
Standard Post-Collision Braking System
Available Rear Collision Braking
13.4-inch Front Brake Rotors
6-Year/72,000 Mile Basic Warranty
10-Year Corrosion Perforation Protection
2018 Nissan Rogue
No Post-Collision Braking
No Automatic Backup Collision Braking
11.65-inch Front Brake Rotors
3-Year/36,000 Mile Basic Warranty
5-Year Corrosion Perforation Protection
Available Features
They say getting there is half the fun, so if you're headed out from Glenview, you'll appreciate the impressive array of features in the Volkswagen Tiguan:
2018 Volkswagen Tiguan
Tilt and Telescoping Steering Wheel
Standard Rain-Sensing Windshield Wipers
Available Heated Windshield Washer Nozzles
Standard Automatic Headlamps
Standard Heated Exterior Mirrors
Available Cornering Headlights
Available Automatic Tilting Side Mirrors
2018 Nissan Rogue
No Telescoping Steering Wheel
No Rain-Sensing Wipers
No Heated Windshield Washer Nozzles
Automatic Headlamps Cost More
Heated Exterior Mirrors Cost More
No Cornering Headlights Available
No Automatic Adjusting Side Mirrors
Test drive a Volkswagen Tiguan Today
As you can see, the Volkswagen Tiguan proves to be the safer, more advanced option, making it the better pick over the Nissan Rogue and the Ford Escape. These features combined with a strong performance and sleek exterior are sure to put the VW Tiguan at the top of your list.