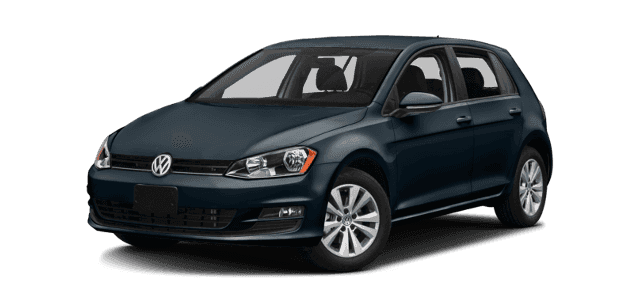 2017 Golf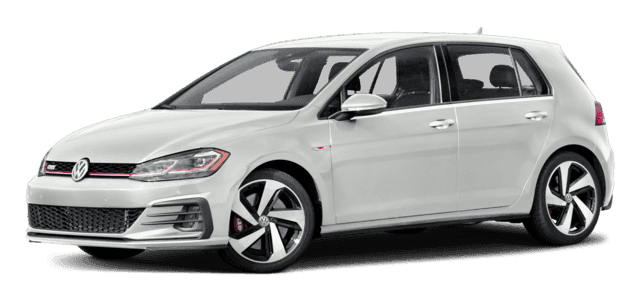 2018 Golf GTI
2017 Volkswagen Golf vs 2018 Volkswagen Golf GTI
You can tell the 2017 Volkswagen Golf and the 2018 Volkswagen Golf GTI apart because of the following differences:
The 2017 Golf starts at $6,520 less than the 2018 Golf GTI.
The 2018 Golf GTI puts out 220 hp, more than the 170 hp of the 2017 Golf.
The base trim Golf GTI includes LED daytime running lights, a feature not found in the standard Golf S.
Which Compact Hatch Will You Choose?
The 2017 Volkswagen Golf and the ultra-safe 2018 Volkswagen Golf GTI are both strong options for shoppers looking for a versatile hatchback. See how they compare in performance before you buy:
2017 Volkswagen Golf

Engine: 1.8L 4-Cylinder
Horsepower: 170 hp
Torque: 199 lb-ft

2018 Volkswagen Golf GTI

Engine: 2.0L 4-Cylinder
Horsepower: 220 hp
Torque: 258 lb-ft
Compare Hatchback Starting Price
Find out which fun-to-drive hatch is better for your budget:
2017 Volkswagen Golf S – $19,895 MSRP*
2018 Volkswagen Golf GTI – $26,415 MSRP*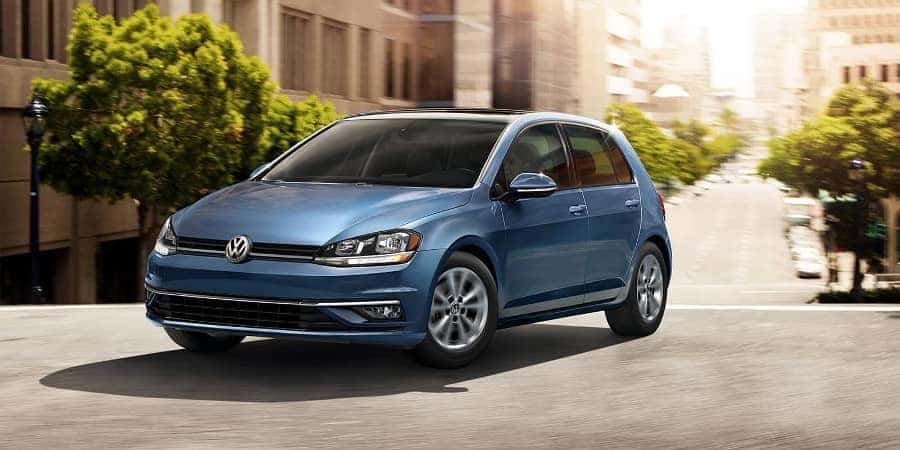 Visit Jennings Volkswagen Today
Before you buy, learn if the Golf or the Passat is better for you, then see the difference in person. Test drive the Vollkswagen Golf and Golf GTI at Jennings Volkswagen today!