What To Do If Your VW Check Engine Light Is On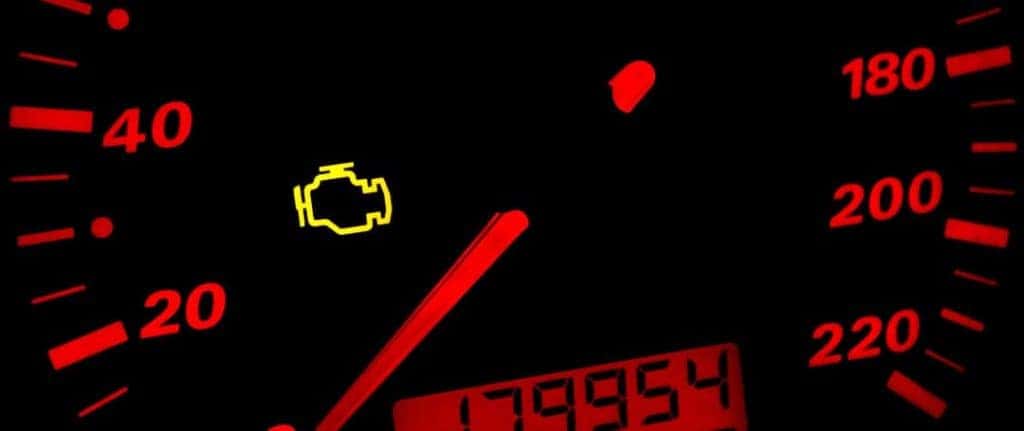 Knowing when to get car maintenance is the surest way to keep your Volkswagen running well for many years to come, and when you drive with the team at Jennings Volkswagen, we'll teach you exactly what to do if your check engine light is flashing. Find out what your VW check engine light issue means, and then make the trip from Evanston or Niles to our service center in Glenview, IL.
Why is My Check Engine Light On?
Your check engine light is plugged into a variety of essential vehicle systems, which it monitors constantly in order to warn you of any potential performance issues. Because it monitors a variety of different vehicle diagnostics, your check engine light being on could mean a variety of different things. Here's what to do:
Check for a loose gas cap – One of the most common reasons you check engine light could be on is a simple loose gas cap to prevent outside air from contaminating your fuel. Check to see that it's on tight, and if your check engine light turns off then you're in luck.
Check for overheating – If your engine is overheating, your check engine light will come on. This is rather easy to check as well, because the temperature gauge on your engine is located right in the gauge cluster.
Run a diagnostics test – Newer vehicles often come with advanced technology that allows you to run a vehicle health report. Run this report if you have the ability to check for other possible reasons for the check engine display.
Be cautious – If your engine is overheated or there are other serious issues, don't risk it. Stop driving as soon as you've reached a safe place to pull over, and call for a tow. If you experience other issues, reduce your speed, go to the right line, turn on your hazard lights, and get to a service center right away.
What Components Should I Inspect If My VW Check Engine Light Is On?
Volkswagen vehicles are precision machines, designed by German engineers to deliver impeccable performance day-in and day-out. For this reason, it's important to carry out all repairs using genuine OEM VW parts. The best way to solve your check engine light problems is to take it into a Chicago-area service center for inspection. However, we wouldn't blame anyone for wanting to know what to expect. Although each of the common causes listed above could cause your check engine light to light up, you might want to pay special attention to the following parts and components:
Your vehicle's emission system uses a catalytic converter in order to transform carbon monoxide into carbon dioxide. If it isn't functioning properly, you're probably not at risk for an immediate breakdown. However, you will notice reduced performance for as long as you go without fixing the problem.
A damaged catalytic converter isn't the only problem that could impact your engine performance. Damage to your Mass Airflow Sensor or your O2 sensor could cause you to see a significant increase in fuel consumption, and either issue would cause your VW check engine light to come on.
Broken spark plugs or spark plug wires would also cause a drop in performance, and if either part of your engine isn't doing as it should, your check engine light should come on right away! If you've been noticing reduced performance, along with trouble starting your engine, these are the most likely culprits.
Bring Your Car in For Service Near Chicago at Jennings VW
Keep your Volkswagen running better for longer by getting your check engine light situation figured out today. If you have any questions before your visit, make sure to check out our FAQs, and then make your way to our Evanston area VW service center at 201 Waukegan Road in Glenview, IL. We're open for service Monday through Saturday and can attend to a variety of car-related problems — from a bad spark plug to water leaking from under your car. There's no better place to fix your VW check engine light and get back to your life!
Learn More with Jennings Volkswagen
A spark plug may seem like just a simple component of your vehicle, but these tiny parts play a crucial role in beginning the combustion process inside of your engine. If your vehicle did not contain spark plugs, it would not be possible to ignite the fuel in the combustion chamber. Typically, spark plugs function…

After a long winter in Evanston, IL, spring is the perfect time for car maintenance. Be sure to check the following areas: Tire Pressure Paint Condition Power Steering Fluid Level Belts and Hoses Brake Pad Condition Car Tune-Up Checklist for Spring De-icer and cold temperatures can cause problems for all vehicles. When spring arrives, consider…

Vehicles like the Volkswagen bus helped to define the road trip as we know it today! VW continues to power adventures around the country, and preparing for your trip is easy when you drive one of their dependable vehicles. The following maintenance steps can help prevent breakdowns while keeping the whole family happy on your…